About
Vitalis Algae Flakes
Vitalis Algae Flakes deliver a palatable and highly digestible balanced feed. Our public aquarium diets are a complete feed for fish.
Formulated for herbivorous marine species, our Algae Flakes include a uniquely tailored blend of nutrient rich marine algae. Their distinct green colouration emulates particles of seaweed found naturally in seawater. They can be used in rotation with our Platinum Marine range to maintain peak health and condition in your fish.
Each of our flake diets are made large for feeding diversity. This enables you to crush the flakes to suit the size and number of fish in your aquarium.
Formulated for all herbivorous tropical marine fish, including: Clownfish, Rabbitfish, Angelfish, Butterflyfish, Surgeonfish, Damselfish and Wrasse.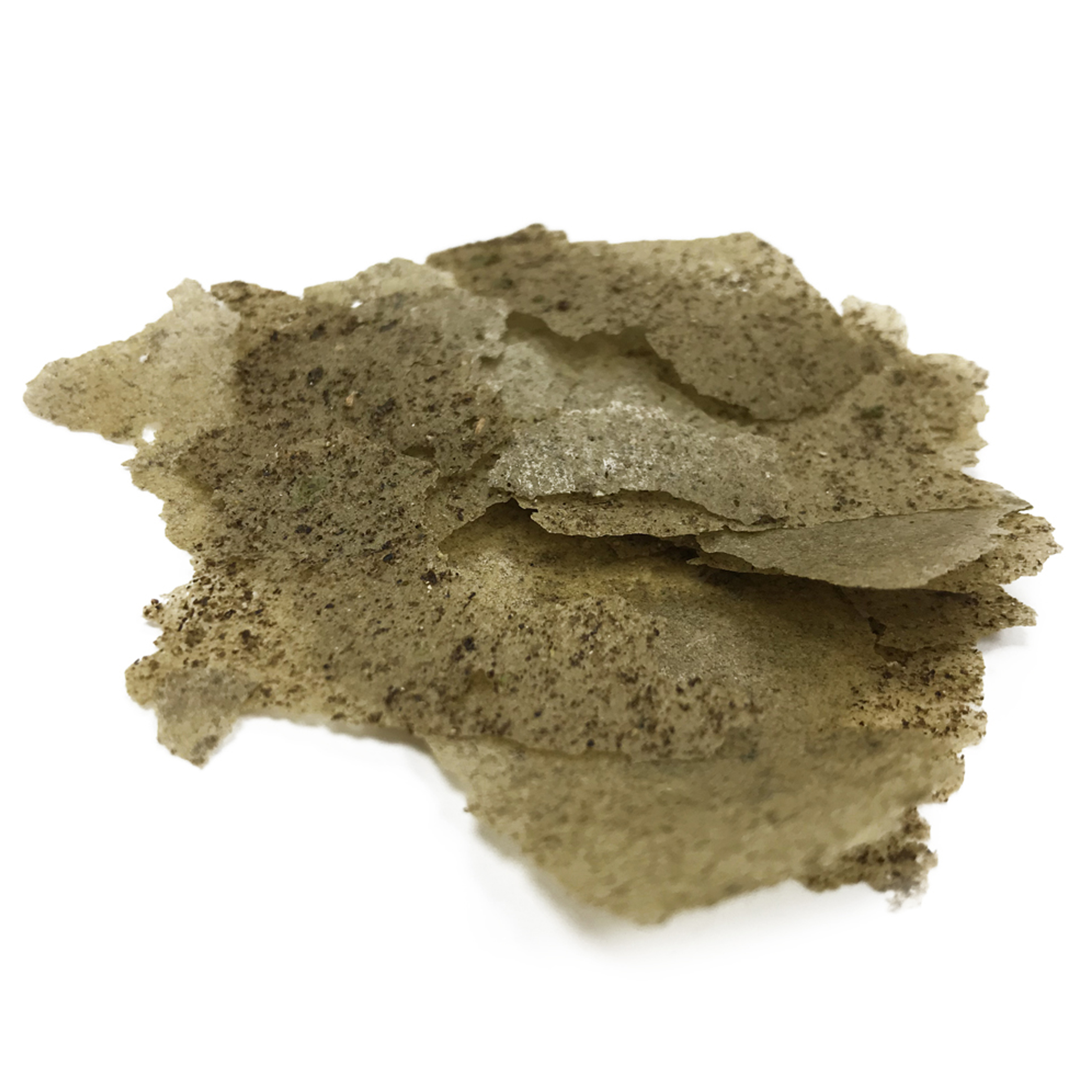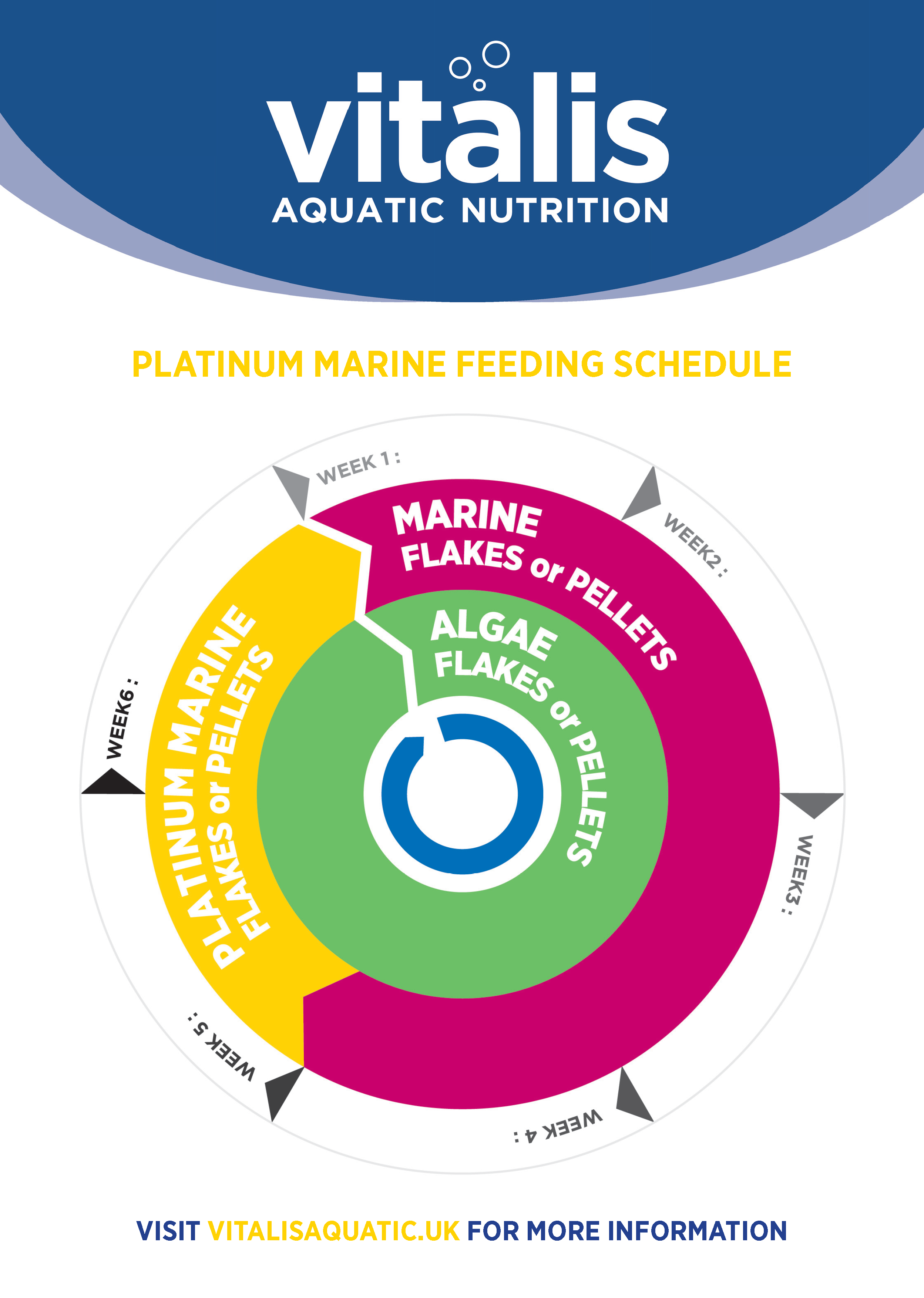 Directions & Dosage
SIX-WEEK PLATINUM FEEDING CYCLE
The Platinum Range has an enhanced formulation to include key ingredients which support the immune system and maximise health and condition. For best results use the Vitalis Marine or Algae diets with the Platinum range of flakes and/or pellets, in sequence to optimise the full benefits of Vitalis diets.
Feed your preferred flake or pellet diet for four weeks and then for two weeks switch to the Platinum version of the diet before reverting back to repeat the cycle.
For mixed species tanks containing omnivores and herbivores use Vitalis Algae Flakes or Pellets throughout the cycle. Our feeding rotation wheel will enable you to monitor the progress of your fish through the cycle. Fill in the start dates of each week on the Feeding Wheel to help you keep to the sequence.
*The Platinum product range is ideal for use during quarantine and times of stress such as when medicating. It can also be used prior to anticipated stress, for example, two weeks prior to transport.
Sizes
| Size | Treats | Item Number |
| --- | --- | --- |
| 5 kg | varies | 23145 |
FAQs
FAQs
There aren't any frequently asked questions for Vitalis Algae Flakes yet. Ask yours using the Submit a Question form.
Submit a Question
Can't find what you're looking for? Ask us a new question.